Pasta: The Tour of Italy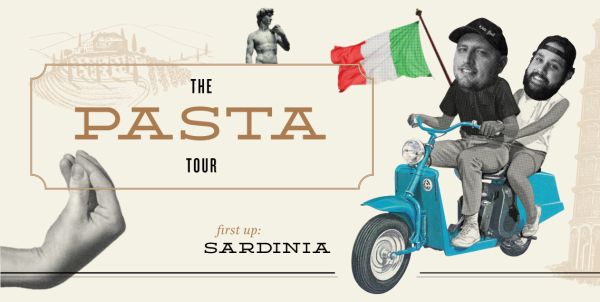 Starting this November, we'll be hosting a series of six classes that explore a variety of different pastas and sauces found throughout the boot of Italy. Up first is our lesson on the Sardinian approach to pasta-making, though classes pertaining to Campania, Emilia Romagna, Lazio, Tuscany, and Piedmont are still to come.
Led by the pasta king himself, Executive Chef Pat Pascarella will guide guests through the process of making three different region-specific dishes, staying true to the ideology of, "What grows together goes together." Our in-depth discussion will touch upon everything from the varying types of flour to the history of each region, as well as how that history has ultimately influenced the areas' cuisines. Enjoy a delicious pasta dish and a glass of wine at the conclusion of every class!
WHEN: Saturday November 10th from 11:00 AM to 1:00 PM
TICKETS: $65.00