Cocktails: An American Story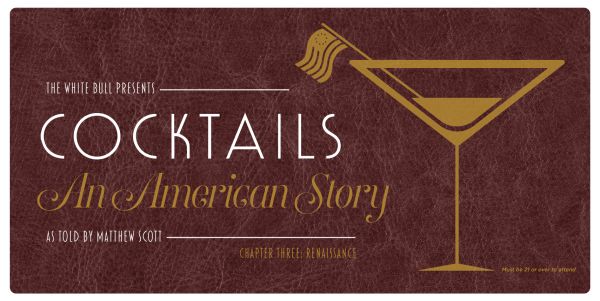 Join us as we trace the story of the cocktail and the nation that created it, from its origins in Colonial America through its refinement in the 19th century, its fall during prohibition, and its resurgence in the 2000s.
Led by Beverage Director, Matthew Scott, chapters one, two, and three will provide attendees with a detailed history of our nation's most memorable cocktail recipes, additionally offering tastes of each throughout the lesson. Choose your favorite concoction from the list and work with Matt one-on-one to recreate it for yourself.
The Cosmo did more than just open the door to craft cocktails, its very name was an ethos statement, a desire to be seen as a sophisticated drinker. Here our story spends 15 years in New York, seeing the invention of the first 'modern classic cocktail' (Penicillin), bartenders pouring through old texts to find lost classics (Aviation), collaborating with chefs as "craft" became the service industry buzzword (fatwashed old fashioned), or developing new techniques (Dreams of My Youth). As the aughts turned into the teens, our national conscience sought to become more environmentally friendly, leading to closed loop cocktails (Katie's Alley), and socially aware, sourcing our spirits from more social welfare minded distillers (Pisco my Heart).

*Must be 21 or older to attend. 
WHEN: Saturday January 12th from 12:30 PM to 2:30 PM
TICKETS: $55.00 per guest*