Building Your Own Home Bar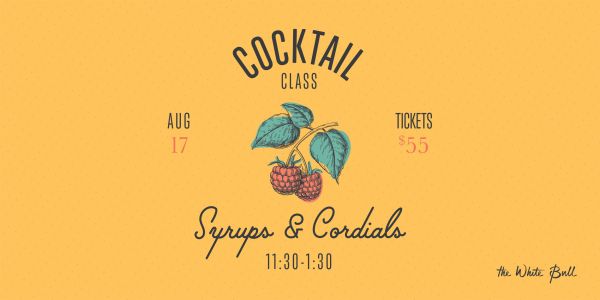 Ever wanted to learn how to up your home bartending game? It's more than just having the best spirits; having a selection of mixers is vital to create the perfect cocktail for yourself and your friends! Our newest cocktail series will help you do just that, and we'll be making a few drinks for you to sample along the way.
First Up:
Syrups and Cordials.
This week we're covering different methods of syrup creation, like simple infusions, sous vide, and maceration. Next we'll up the game by showing you how to preserve your mixers by turning them into cordials, which create longer shelf life.
Must be 21 or older to attend.
WHEN: Saturday August 17th from 11:30 AM to 1:30 PM
TICKETS: $55.00 per guest*