Building Your Own Home Bar: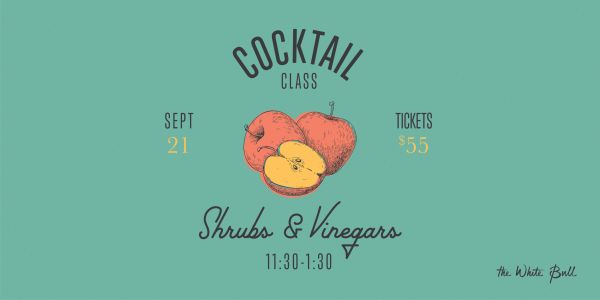 Ever wanted to learn how to up your home bartending game? It's more than just having the best spirits; having a selection of mixers is vital to create the perfect cocktail for yourself and your friends! Our newest cocktail series will help you do just that, and we'll be making a few drinks for you to sample along the way.
Class Two:
Shrubs & Vinegars.
Join Matt and a guest speaker from our chef team as we discuss how to make vinegars at home with your leftover produce before moving on to the original mixer: shrubs!
*Must be 21 or older to attend.
WHEN: Saturday September 21st from 11:30 AM to 1:30 PM
TICKETS: $55.00 per guest*