Building Your Own Home Bar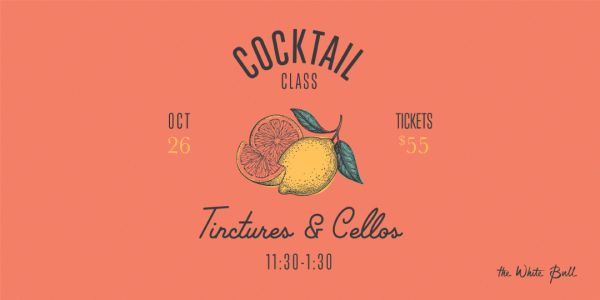 Ever wanted to learn how to up your home bartending game? It's more than just having the best spirits; having a selection of mixers is vital to create the perfect cocktail for yourself and your friends! Our newest cocktail series will help you do just that, and we'll be making a few drinks for you to sample along the way.
Class Three:
Tinctures & Cellos
A bartending masterclass! Craft bartenders love their homemade modifiers, You'll learn how we make our in house tinctures, bitters, and amaro. Finally, in celebration of our next restaurant, Grana, we'll make some home made limoncello — the perfect post meal (or post class) drink!
*Must be 21 or older to attend.
WHEN: Saturday October 26th from 11:30 AM to 1:30 PM
TICKETS: $55.00 per guest*